Videos, Self-Checking Digital Activities, Printable Task Cards, and More!
"I can't say enough about Kate's Math Lessons! My students enjoy the step-by-step guidance of the lessons, videos on Youtube, Boom Cards, and interactive activities. Plus, you have saved me hours of time and preparation!"
​- Mary B.
What's Included:
A Self-grading Activity for Google Drive

™

A Set of Interactive Boom Cards™

Printable Task Cards (print with or without QR codes)
4 Practice Quizzes covering a wide variety of Algebra 1 topics
4 Videos with Answers & Step-by-Step Directions
Printable Worksheet to Record Answers
Additional Resources for Students Needing Extra Help
Topics Include: Factoring, Slope-Intercept Form, Solving Multi-Step Equations, Exponent Rules, Proportions, Quadratic Equations, Functions, Using Substitution & Elimination to Solve Systems of Equations, Inequalities, & More!
Please note that enrollment is for a single math teacher. Students should check out my Algebra 1 Review Course for Students.
Simple Online Platform
Includes unlimited access to the activities. View them whenever and wherever you like.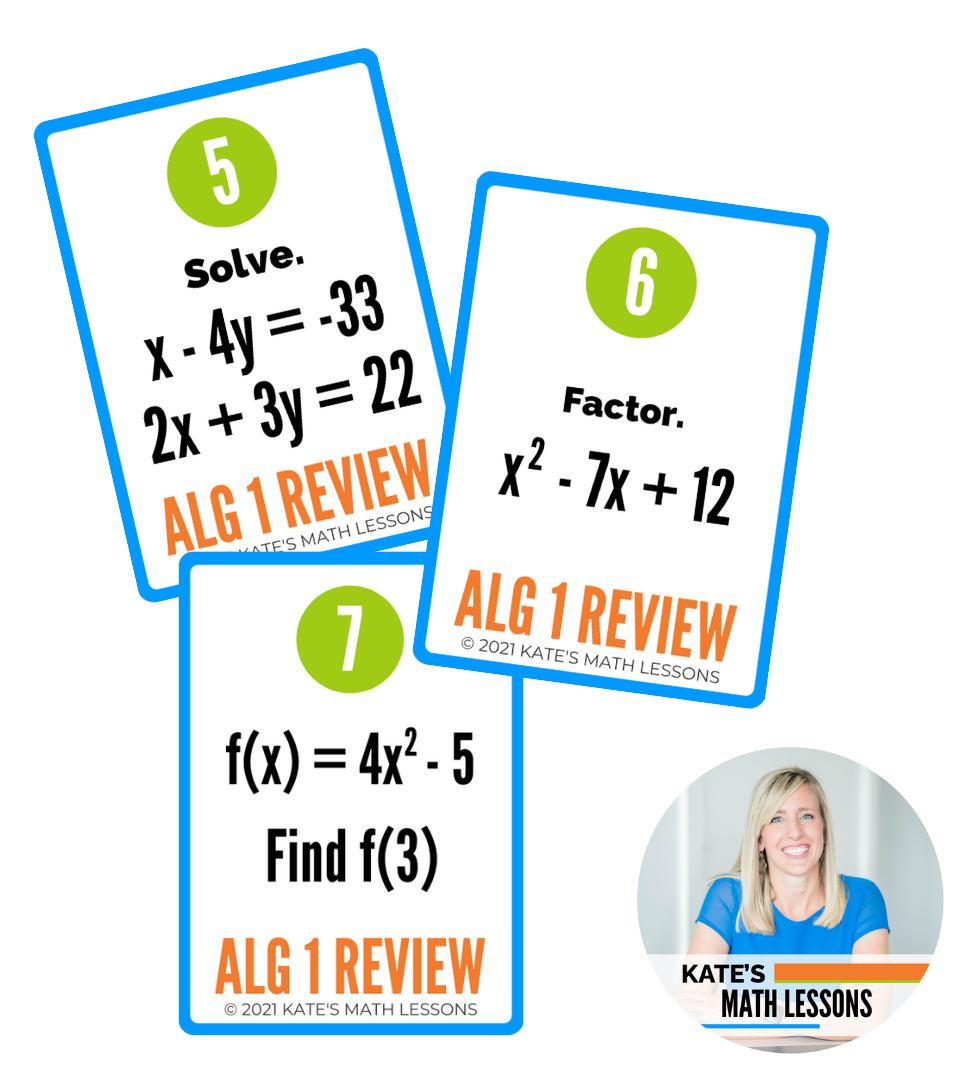 You can quit grading papers by hand with these self-checking activities! Never tried Google™ activities or Boom Cards™? Don't worry, each activity comes with detailed directions to help you get started. I'll show you how to assign the activities to your students and how to see their responses. Your students will love the instant feedback and you'll love the automatic grading features!
You May Also Be Interested In:
EXAMPLE